New Online & Mobile Banking Platform
Our all-new online banking and mobile app provides streamlined navigation, intuitive menus, and delivers account, bill pay, and mobile deposit features via an optimized user interface. Along with a new look, we have also added brand-new features like centralized loan payments and financial management tools.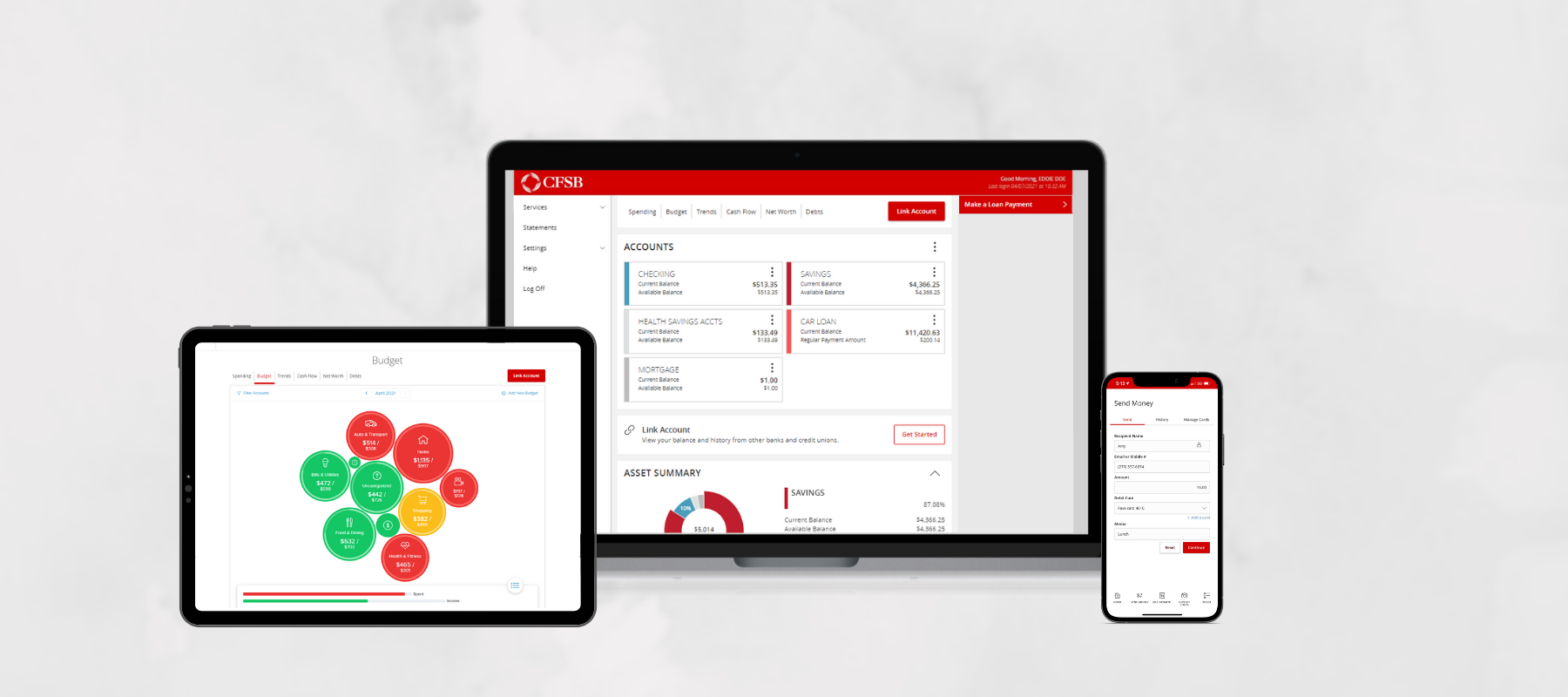 Exciting New Features
Budgeting & Saving Tools
Take control of your finances.
Our new online and mobile banking platform features easy-to-use goal-based spending, saving, and budgeting tools.
See an interactive visual of your spending
Customize categories and sub-categories
Create and customize your budget and track if you are staying on course
Easily track your income and expenses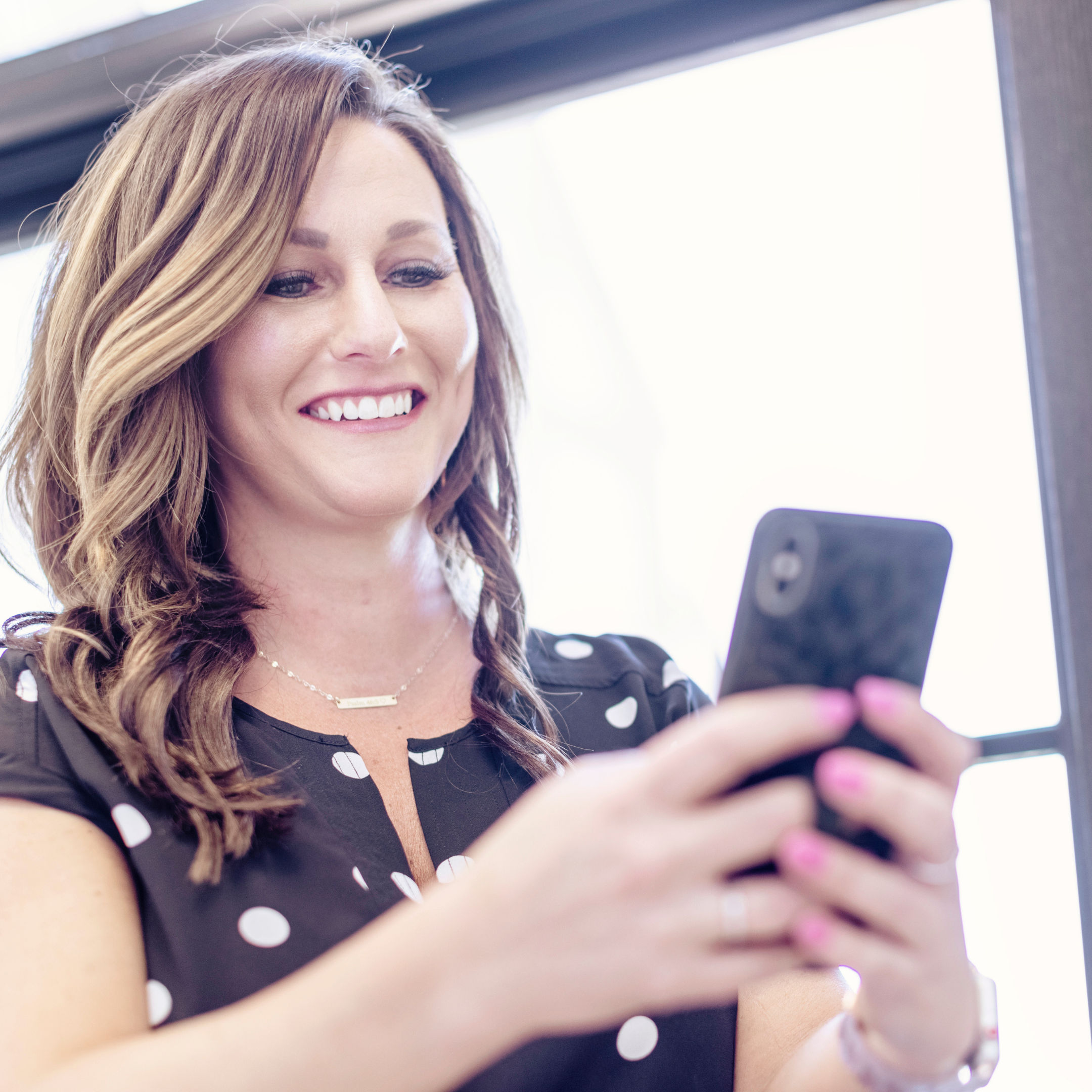 Holistic Financial View
All of your finances, all in one place.
Our new platform allows you to easily link accounts from other banks and credit unions.
View balance and history on all of your linked accounts
Manually track the value of other assets and debts as a way to represent external debts, properties, or any other account type
CardSwap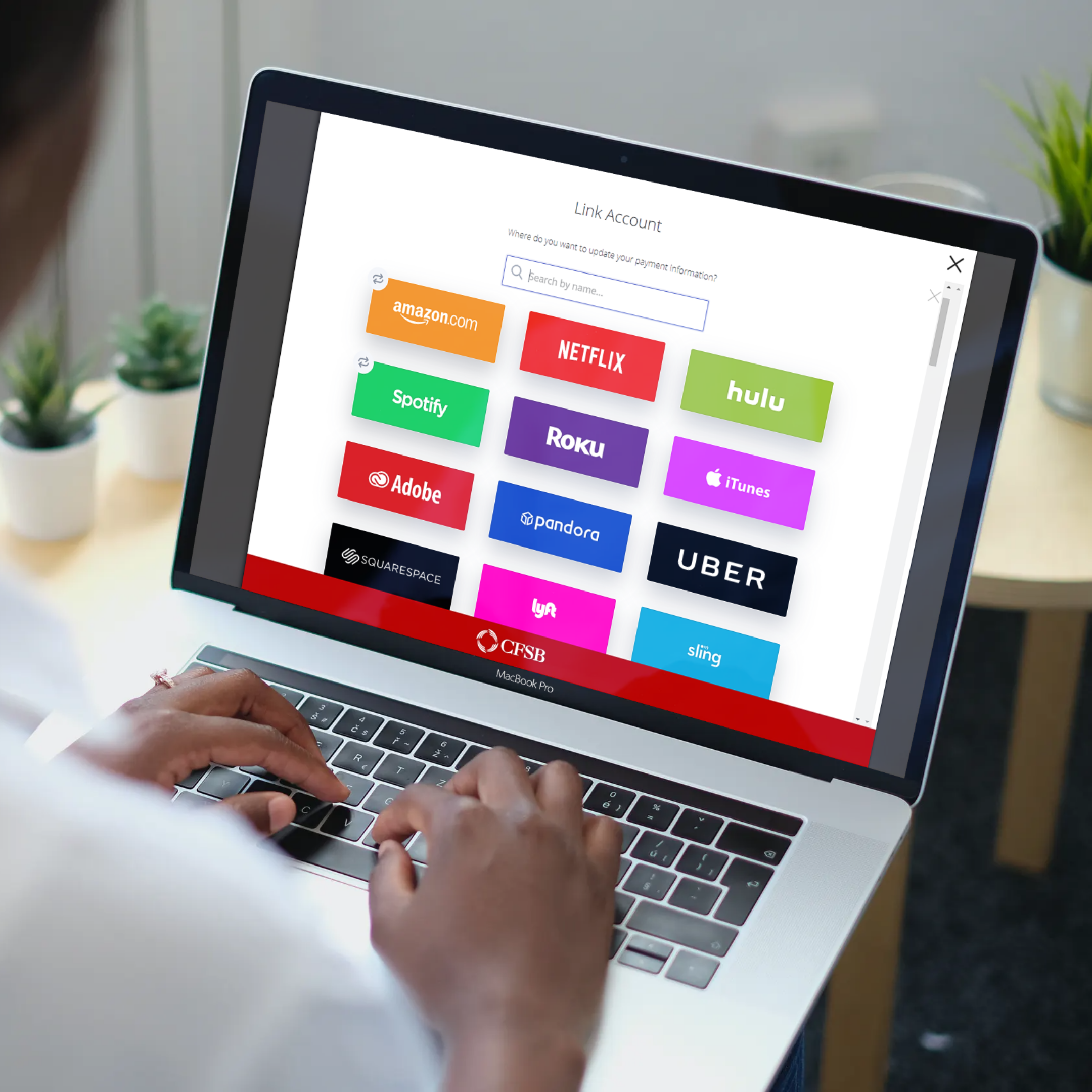 Take the hassle out of new card updates.
Update your card information across more than 55 popular online services at the same time.
Easily update your payment information for subscriptions, streaming services, shopping sites, and more.
Once you've added your new card, you can update your payment information with one tap.
---
Transition Seamlessly
Bill Pay, Transfers, Deposits
Bill pay, transfers, and mobile deposits will be unavailable between May 7th-10th. Transfers that are previously scheduled will go as expected. Our old system will be shut off on May 7th and clients will not be able to manually initiate any bill pay transactions until the new system goes live on May 10th. During this time The following bill pay items will transfer over to the new system automatically:
The past 18 months of your bill pay history
All payees
All scheduled payments
All bill pay alerts you've set
Browser Recommendations
In order to have a seamless experience with our upgrade, it is important that you make sure you are using the most up-to-date version of a supported internet browser.
Supported browsers when using Windows:

Google Chrome (recommended)
Mozilla Firefox
Microsoft Edge (Legacy & Chromium)

Supported browsers when using Mac OS X:

Google Chrome (recommended)
Mozilla Firefox
Apple Safari
Utilize the New Banking Platform
The New CFSB Mobile App
After the upgrade, the old CFSB Mobile app will no longer work.
On May 10th, you will need to update your CFSB Mobile app in the App Store or Google Play.
The update will change your app over to the new and improved system.
eStatements
If you're currently signed up for eStatements, your preferences will transfer over.
If you sign up for a CFSB account online or would like to start receiving eStatements, you will want to set up your statement preferences in online or mobile banking. To access, select "Settings" from the menu and then select "Statement Delivery Preferences".
---
First Time Login